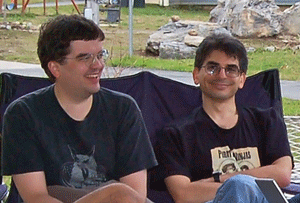 Buzz I live in Mosaic Commons with my longtime partner Noel and our three cats Merry, Pippin, and Apshai. We've wanted to live in cohousing for years, and living here has been every bit as wonderful as we hoped that it would be!
I train nonprofits and NGO's in fundraising and board service. I'm a freelance writer, political activist, and fundraiser. My interests include science fiction and fantasy, gardening, feminism, film, books, wargames and board games, social and economic justice, and pottery.
Noel Bio coming soon!